Premium Window Washing, Power Washing, Awning Cleaning, and Gutter Cleaning in Yorba Linda, Tustin, Orange, Brea & the Surrounding Area
Local, Family-Owned Cleaning Company
Over a Decade of Experience
Interior/Exterior Window Cleaning
Gutter Cleaning, Power Washing, and Awning Cleaning
Exceptional Workmanship at Great Rates
Free Phone Estimates
Full-Service House Cleaning for Realtors
Orange County's Interior & Exterior House Cleaning Experts
Shining Daily provides expert window washing, awning cleaning, gutter cleaning, and power washing for homes and residences throughout Tustin, Orange, Yorba Linda, Brea, Fullerton, Anaheim Hills, and surrounding areas throughout Orange County. As a full-service power washing and window cleaning company with more than a decade of experience, we've gained an excellent reputation for delivering quality workmanship and personalized customer service at very competitive rates. Because of our commitment to our customers, we take extra measures to provide outstanding cleaning services, whether we are washing storefront windows in Tustin, pressure washing a driveway in Orange, or cleaning rain gutters for a two-story home in Yorba Linda.
Our wide range of interior and exterior home cleaning services provided throughout Orange County includes:
Window washing for interior/exterior windows, screens, tracks, and casements
Awning cleaning for fixed/retractable awnings, canopies, sail shades, and patio covers
Gutter cleaning to clean and unclog downspouts and remove all dirt, leaves, and debris
Power washing of concrete, wood, brick, and flagstone driveways, walkways, patios, exterior walls, and more
Interior and exterior home cleaning for realtors that includes comprehensive cleaning of walls, ceilings, floors, bathrooms, kitchens, closets, windows and frames, patios, walkways, garages, driveways, and other surfaces
Get a Streak-Free Shine with Our Professional Window Washing Services for Yorba Linda, Tustin, Orange, Brea, and Surrounding Areas
Shining Daily can clean windows on any residential or commercial building up to two-stories, including homes, apartments, storefronts, office buildings, and business parks throughout North Orange County. We use our own proprietary glass cleaning solution to achieve a streak-free finish that will bring sparkle back to your windows. Our glass cleaners are highly effective but will not harm your landscaping, pets, plants, or exterior walls. When providing our window washing service, we also carefully remove, brush, and replace all window screens; clean all window tracks, seals, and casements; and thoroughly inspect windows for chips, cracks, or broken seals. If we find any damage, we will let you know immediately. We offer our window cleaning services to clients throughout Yorba Linda, Tustin, Orange, Brea, and surrounding areas on an as-needed/one-time basis or on a weekly or monthly schedule, that can be set up to accommodate your preferred schedule.
Exceptional Awning Cleaning, Gutter Cleaning, and Pressure Washing Services Available Throughout Tustin, Yorba Linda, Brea, Orange & Nearby Areas
In addition to our expert window cleaning services, Shining Daily also provides quality awning cleaning, rain gutter cleaning, and pressure washing services at highly competitive rates. Because we use advanced tools, safe and effective cleansers, and the industry's best cleaning methods, you can rest assured that your property in Brea, Yorba Linda, Tustin, Orange, or other nearby area will be cleaned thoroughly, efficiently, and affordably. Our fully-equipped truck contains a portable pressure washer, water-fed extension hoses for hard-to-reach areas, ladders, and professional-grade cleaning products.
Awning Cleaning Services In & Near Tustin, Yorba Linda, Brea, Orange & Anaheim
As a part of our comprehensive awning cleaning services, we start by brushing your canopies, sail shades, awnings, and patio covers to remove all surface dirt. We then either hand wash or power wash it depending on whether your awnings are made out of canvas, vinyl, fabric, or metal. Our high quality cleansers will not cause fading or bleaching, though we are happy to perform a patch test on a small sample of fabric if necessary. We also thoroughly clean all metal components, before performing a final rinse to remove all waste material.
Gutter Cleaning Services In & Near Tustin, Yorba Linda, Brea, Orange & Anaheim
When completing any residential or commercial gutter cleaning, we first perform a visual inspection with the help of a camera drone, which allows us to see into your gutter system's tightest corners, bends, and junctions. If we notice any damage, such as cracks or broken downspouts, we will alert you immediately. We use either a water-fed hose or portable power washer to thoroughly clean all gutters, channels, and downspouts, and rinse roof tiles and shingles. We then perform a final test to check for proper water flow.
Power Washing/Pressure Washing Services In & Near Tustin, Yorba Linda, Brea, Orange & Anaheim
Power washing can go a long way to improve the curb appeal of your home or business by effectively removing dirt, debris, moss/algae, mildew, stains, cobwebs, and most types of oil and/or grease. Our pressure washing services can be used to thoroughly clean stone and concrete driveways, walkways, entryways, patios, stairs, and porches; wood and composite decks, garage doors, and railings; wood, metal, vinyl, and composite fencing; decorative stonework and masonry; and exterior walls.
Exterior/Interior House Cleaning Services for Realtors and Home Sellers in Tustin, Orange, Yorba Linda, Brea, Fullerton, Anaheim & Surrounding Cities
If you need to clean and prepare your home or real estate listing for a showing in or near Tustin, Orange, Yorba Linda, Brea, Fullerton, or Anaheim, contact the experts at Shining Daily. We perform a full range of exterior and interior house cleaning services to restore and brighten surfaces throughout your home and increase the property's curb appeal.
Our real estate cleaning services include:
Floors, ceilings, and tile
Kitchen sinks and cabinets
Bathrooms vanities and showers
Window washing and shutter cleaning
Power washing exterior surfaces
Rain gutter cleaning
Organization of closets, garages, and countertops
Construction clean-up services, including cleaning dust and debris, mortar, brick fragments, and gravel
Contact Shining Daily Today for a FREE Phone Estimate
To request a preliminary estimate over the phone, give us a call Monday through Saturday between 5am and 7pm. We offer convenient scheduling that can be set up on a weekly, monthly, or as-needed basis for cities throughout north Orange County, including Yorba Linda, Tustin, Santa Ana, Fountain Valley, Orange, Brea, Anaheim, Westminster, and Fullerton.
Shining Daily Yorba Linda, Tustin, Orange, Brea - 92886, 92887, 92780, 92782, 92865, 92866, 92867, 92868, 92869, 92821, 92823, California (CA)
Area code (714, 949)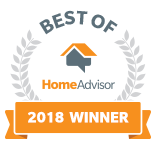 Reviews
Mufasa was very professional and did great work!!!! Most importantly he was positive and cared about his work being 100%! From now on I will be using his services for all of our locations! He preassured washed our awning and windows.... Highly recommended!!!
Contact Us
Service Area