Frequently Asked Questions
The FAQ below didn't answer your questions? Please call or email us so we can assist you better!
Window Cleaning Service in Orange County - FAQs
Does Shining Daily clean window tracks?
Yes, our window cleaning service includes cleaning the window tracks.
We have two different approaches for cleaning tracks:

vacuum & brushed (dry cleaning)
brushed and wiped (wet cleaning)
Do we clean window screens?
Yes, we clean window screens.
The screens will either be Brushed with a fox tail brush (dry cleaning)
Or cleaned with soap & water, and wiped off (wet cleaning)
Do you move furniture to clean?
We do not move furniture. Please have furniture moved before we arrive.
Is paint and tape removal automatically included in your window cleaning service?
Paint and tape removal are not included in our basic window cleaning.
Paint, tape, and hard water deposit removal are additional services that we do offer. Please see our booking prices for these services to receive an estimate for each service.
Please note that all window cleaning services begin at $80.
Do you clean blinds?
No, we do not clean blinds.
What is included in your Construction Window Cleaning Service?
Construction window cleaning includes the removal of several types of construction debris from glass surfaces, including the following: plaster, stucco, concrete, paint, texture, taping mud, mortar, mud, silicone, stickers, and tape.
Power Washing Service in Orange County - FAQs
Can a house with stucco be power washed?
Yes. We suggest a soft house wash for this type of power washing job.
We will perform an assessment of the stucco on your home to determine if it should be soft washed or not.
What is a soft house wash?
A soft house wash is power washing made easy on your home. It's a more delicate approach to getting your house power washed.
This cleaning method uses low-pressure nozzles to softly remove the debris on your home's exterior.
Why should my houses exterior be washed/cleaned?
Cleaning your houses exterior can make it look nicer, brighter, and more inviting.
Mold, mildew, algae, and dirt can cause damage to the home's structure if left for too long.
The home's exposure to the elements - sun, wind, rain - causes it to oxidize or corrode over time. Cleaning the exterior helps with the maintenance of the homes integrity.
Awning Cleaning Service Orange County - FAQs
Should awnings be power washed? What size tip should be used?
Yes, awnings can be pressure washed, but not all should be. We conduct an assessment of each awning before deciding the best way to clean them.
Our go to process for cleaning an awning is using a non-abrasive brush and low pressure water to gently clean the awning.
Gutter Cleaning Orange County - FAQs
Do we repair and install gutters?
We do make minor repairs where needed when completing an but we do not install new gutters.
The FAQs didn't answer your questions? Please call us or email us so we can assist you better!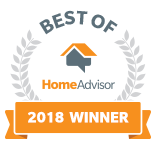 Contact Us
7 Reasons to Choose Shining Daily
10+ Years of Experience
Exceptional Workmanship at Great Rates
Excellent Attention to Detail
Expert Interior & Exterior Cleaning Services
Safe & Effective Cleaning Formulas
Committed to 100% Customer Satisfaction
Free Phone Estimates and Honest Quotes