Reviews
Thanks for the clean windows it's been a long time coming and wonderful screen cleaning as well thanks for your hard work... will see you again!
Mufasa did a great job and was so reasonably priced - and he offered us much needed advice about protecting our gutters. Will definitely have him back next time!
Very professional. Prompt response. Very polite. Left the job site spotless after cleaning the gutters.
Mufasa cleaned out all the dirt in my backyard and front yard. The work was very detailed, he did a great job! I will definitely be using Shining daily service again!
This company was very professional and courteous. They did a great job in a timely manner. I would highly recommend them.
Mufasa was very professional and did great work!!!! Most importantly he was positive and cared about his work being 100%! From now on I will be using his services for all of our locations! He preassured washed our awning and windows.... Highly recommended!!!
Arrived on time. Good communication throughout the project. Plan to hire again next year.
Shining Daily comes every two weeks to clean my business windows. Inside and out as well as the annoying little square windows above my main widows.
Mufasa is professional and very proficient, he cares about his work and it shows. I highly recommend him and his business to anyone looking for these services.
Also every two weeks him being here gives me incentive to give my shop and extra sparkly clean on the inside as well.
Shining Daily was responsive to my request through HomeAdvisor. He was here the next day to complete the job. He is courteous, professional and reasonable rates. I would recommend Shining Daily.
Had Shining daily come to pressure wash our 2nd floor deck. Mufasa did an amazing job! The deck was shining! He was very courteous and respectful of our house. Taking shoes off, etc. very clean. He cleaned the planter boxes that were on the second deck and he also cleaned off the 1st floor deck where the water from the 2nd fl fell. Would definitely use again and recommend!
He arrived right on time. He was a good communicator and the price was very fair. Job was done quickly and excellent quality. Very polite and pleasant to work with. He was very thorough and cleaned up well. I will hire again.
Mufasa was able to get me in short notice. I wanted to have my brick patio pressure washed and chemically treated. He did a very thorough job and offered to throw in a little extra work on my front walkway.
He was professional, polite, positive and friendly. He cleaned up. He clearly takes pride in what he does.
Thank you Mufasa!
Arrived on time, worked hard and efficiently and did a good job.
Mufasa came on short notice and did an outstanding job. I have never used a pressure washer before and it really made a difference. The stucco and stones on my house sparkle.
Courteous, prompt and thorough service. I plan to use this company again, and recommend them to friends.
Mufasa showed up on time; great work ethic and attitude, all the windows were quite challenging as we live about 400 yards from the ocean and the windows were dirty indeed. The before and after was/is amazing. I highly recommend him, no reservations at all.
The same day that I called for a price estimate we had a person at our place with a bid. The price was reasonable so we hired the person on the spot. We will call them again.
Not only are my windows shinning clean....it smells really good! I have used several other window cleaners over the years but Mufasa beat them all. His price was very reasonable and he did even more than I expected him to do. He is very professional yet very personable. I am sure you will enjoy your clean windows as much as I am now enjoying mine.
They where on time, courteous, and professional, Completed the job and cleaned up thoroughly. would recommend them again.
I highly recommend Shining Daily! Mufasa did an incredible job cleaning our windows. The results he achieved truly exceeded my expectations! He is a pleasure to work with, is a true professional and takes pride in his work.
I called Shining Daily to come clean our windows. Mufasa provided amazing service and at a great price. He was available to do the job the next day after I called. He took great care in cleaning all the windows, screens and doors. I hadn't cleaned my windows in a very long time, so they were quite dirty and he made sure they sparkled like new before leaving my home. I will definitely be calling Mufasa again. Thank you.
Mufasa was prompt, came prepared and got right to work. He was pleasant and did a great job, considering we had just had heavy rains and it was wet and messy around the home. He cleaned the roof, gutters and downspouts. Thank you to him!
My house sparkles! Shining daily did a great job and I've never seen someone work as hard as Mufasa. My screens were scrubbed clean, my windows sparkle, and the white trim on my house looks bright white! Can't recommend Shining Daily enough. Oh, and it was reasonably priced for sure.
Amazing service and amazing work for an amazing price. Mufasa and his assistant were so professional and worked immaculately to clean a house I had done major remodeling on for almost a year and every piece of concrete was perfect and every inch of the outside of the house was clean and windows shiny. It took two days longer than expected and they worked until it was perfect and never charged me a cent extra. I will be using them regularly and I promise you won't be sorry. So professional!!!! They deserve 7*******
The best service you can ask for. Always on time, personal and professional. Mufasa is the best. I definitely recommend this business. His vast list of services will keep any home or business "shining".
I hired Shining daily from a Home Advisers reference. Mustafa and his crew were better than his reviews. He was on time. He was professional and courteous. Their work was way beyond what I expected. Do yourself a favor and hire them
I found Mufasa through HomeAdvisor. He was able to come out right away to give an estimate. His pricing was great, and he didn't try to convince me I needed more services than were necessary. When I mistakenly tried to pay him $100 over what he quoted me, he quickly corrected me - quite the honest person. He didn't dilly-dally, and left the place clean as a whistle. I would not hesitate to hire him again for my gutter/window needs, and plan on hiring him for pressure-washing in the near future. His pleasant personality and positive attitude is definitely a plus in my book.
I had Mufasa come out yesterday to my business and he turned something that had not been cleaned in almost a year into something that looked brand new. I was very happy with his hard work, service, and overall quality of work. I have already scheduled monthly cleanings to get these windows to shine. I highly recommend him.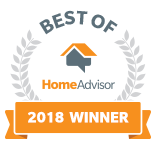 Contact Us
7 Reasons to Choose Shining Daily
10+ Years of Experience
Exceptional Workmanship at Great Rates
Excellent Attention to Detail
Expert Interior & Exterior Cleaning Services
Safe & Effective Cleaning Formulas
Committed to 100% Customer Satisfaction
Free Phone Estimates and Honest Quotes