Comprehensive Gutter & Downspout Cleaning Services for Orange County Homes & Businesses
Shining Daily provides exceptional gutter cleaning services for Orange County homes and businesses. As a family-owned business with over 10 years of exterior home cleaning experience, we have the skills and expertise to effectively clean, pressure wash, and unclog downspouts. As part of our commitment to excellence, we strive to consistently exceed client expectations by delivering superior workmanship, honest advice, and competitive prices.
We Have Thousands of Satisfied Clients Throughout Lake Forest, San Juan Capistrano, Mission Viejo, Dana Point, Huntington Beach, Yorba Linda, Irvine & Surrounding Areas
When you hire Shining Daily, you can rest assured that we will always arrive on time, provide you with an accurate quote, and perform expert workmanship according to your exact specifications. We can clean all gutter types and shapes, including seamless, sectional, covered, aluminum, steel, and vinyl gutters.
Our gutter cleaning process includes:
Thorough visual inspections
Removal and reinstallation of covered gutters
Power washing/hose washing using environmentally-safe cleaning agents
Rinse of entire gutter system, including downspouts, and roof shingles
Final inspection to ensure all rain gutter junctions and spouts are clear
Workspace clean-up that leaves your home in pristine condition
Detailed Gutter Inspections and Advanced Gutter Cleaning Equipment
Clogged gutters can restrict proper drainage and deteriorate your home's exterior surfaces, causing damage to paint, wood, brick, and even your home's foundation. That's why we take special care to thoroughly inspect both the interior and exterior of every gutter system prior to beginning the cleaning process. If we do notice any damage, we will let you know immediately so you can remedy the problem at your convenience.
Thorough Cleaning of Your Entire Gutter System with Meticulous Attention to Detail
Depending on the type of gutter, we will either use a portable power washer or water-fed, extendable pole system to wash out all debris, including dirt, mud, cacti, weeds, branches, leaves, twigs, shingles, tiles, rocks, sludge, and sediment. Our expert staff are exceedingly careful to protect your property, and use effective cleaning solutions that won't harm plants, paint, or other exterior surfaces. After we complete your gutter cleaning, we remove all traces of debris from the entire work site, leaving your home in spotless condition. We will even rinse roof shingles as part of your gutter cleaning, contributing to the overall care of your home or business.
Free Quotes for Residential or Commercial Rain Gutter Cleaning Services in Orange County
Whether you own a ranch style home in Yorba Linda, a two-story residence in Lake Forest, or a retail store in Huntington Beach, you can count on Shining Daily to perform a thorough cleaning of your gutter system. Call us today to receive a preliminary phone estimate, or to schedule a convenient on-site inspection. Once on-site, we will take accurate measurements to provide you with a detailed quote based on your gutter construction. Our cost-effective rates are based on the linear footage of your rain gutters. We offer our rain gutter cleaning services between 5am and 7pm, Monday through Saturday, and on Sundays by appointment.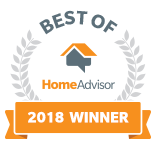 Reviews
Mufasa was prompt, came prepared and got right to work. He was pleasant and did a great job, considering we had just had heavy rains and it was wet and messy around the home. He cleaned the roof, gutters and downspouts. Thank you to him!
Contact Us