Professional Cleaning Services to Get Your OC Property Presentation-Ready
Lake Forest - San Juan Capistrano - Dana Point - Huntington Beach - Costa Mesa - Irvine - Yorba Linda
Shining Daily offers exceptional interior and exterior house cleaning services for Orange County realtors and property owners preparing to stage their home for sale. For over a decade, we have provided high quality window cleaning, pressure washing, awning cleaning, and interior house cleaning to thousands of satisfied clients throughout Lake Forest, San Juan Capistrano, Mission Viejo, Dana Point, Huntington Beach, Yorba Linda, Costa Mesa, and surrounding areas. While we keep our prices affordable, we still use the industry's best methods, advanced tools, and safe and effective cleansers to thoroughly clean and brighten interior and exterior surfaces.
Cost-Effective Real Estate Cleaning Services For Open Houses and Showings to Help Make Your Property More Appealing
At Shining Daily, we understand that a home's initial appearance can make or break a sale. Our primary goal is to increase the curb appeal of your real estate listing. In order to accomplish this, we use the utmost care and meticulous attention to detail for all of our exterior house cleaning services. We offer:
Streak-free window washing, including screens, tracks, frames, and shutters.
Power washing of sidewalks, entryways, porches, driveways, garages, stairs, and more.
Awning cleaning for sail shades, patio covers, fixed and retractable awnings, and canopies.
Gutter cleaning for all gutter types and shapes, including seamless, covered, sectional, vinyl, steel, and aluminum gutters.
Rinsing roofs and roof tiles
We are also highly proficient at restoring luster and vitality to home interiors. We not only clean, but professionally detail all surfaces from top to bottom for optimal results. Our interior cleaning services are dedicated to removing stains, dirt, and scuff marks from wood, metal, tile, stone, porcelain, and composite surfaces. This can include kitchen countertops and cabinets, bathroom vanities and sinks, shower and tub enclosures, tile, wood, and vinyl floors, windows and shutters, and walls, ceilings and floors. In addition, our experienced staff excels at organization, and can declutter rooms, closets, garages, and counters to create visually appealing spaces that let your property be seen in its best light.
Call Today for an Over the Phone Estimate or to Schedule Our Home Cleaning Service
Contact Shining Daily today to speak to one of our friendly and knowledgeable staff members. We can provide you with an initial estimate over the phone, and answer any questions you might have about our window washing, awning cleaning, gutter cleaning, power washing, and interior home cleaning services. Whether you are showing a multi-million dollar estate in Newport Beach, a ranch-style home in Mission Viejo, or a two-story apartment building in Huntington Beach, you can count on Shining Daily to have the skills and expertise to give potential homebuyers a positive first impression of your property. We offer our interior or exterior cleaning services between 5am and 7pm, Monday through Saturday, and on Sundays by appointment.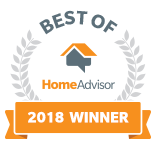 Reviews
I had Mufasa come out yesterday to my business and he turned something that had not been cleaned in almost a year into something that looked brand new. I was very happy with his hard work, service, and overall quality of work. I have already scheduled monthly cleanings to get these windows to shine. I highly recommend him.
Contact Us