Professional Awning Cleaning Services for Orange County Homes and Businesses
Shining Daily is the best choice for awning cleaning services in Orange County. We are a local, family-owned business with over a decade of experience in exterior house cleaning. Our services include window washing, awning cleaning, gutter cleaning, power washing, and more. We receive most of our business from referrals and repeat customers, who prefer Shining Daily because of our detailed workmanship, attentive customer service, and cost-effective pricing.
Regular Awning Cleaning Restores Color and Prevents Premature Deterioration
Shining Daily offers comprehensive cleaning services in Orange County for fixed and retractable awnings, sail shades, canopies, and patio covers of all types, including canvas, vinyl, fabric, and metal. Periodic awning cleaning and maintenance not only improves your awning's appearance, but also extends the life of the material and hardware.
Our awning cleaning process includes:
Brushing awnings to remove all service grime and wind-blown debris.
Hand-washing with detergent that will not cause fading or bleaching.
Optional power washing for severely soiled metal awnings, if necessary.
Cleaning all metal components, including hardware, arms, and railings.
Rinsing to remove all traces of soap, dirt, and bird/insect waste.
Performing a thorough clean-up of our workspace.
We only use safe cleaning solutions that won't harm your awnings, plants, or exterior walls and windows. If you are concerned about how your awning material might react to our cleaning agents, we can perform a test patch on a small sample area to ensure the fabric will not discolor or shrink.
Our experienced staff can clean most awnings without taking them down. The only exception is sail shades, which need to be dismantled prior to washing.
Revive the Look of Your Awnings with a Thorough Cleaning Provided by Shining Daily
Give us a call today for a free phone estimate, or to schedule an on-site visit. Before we begin any awning cleaning, we will perform a professional assessment to determine a fair and reasonable price. We provide our professional awning service to homes and businesses throughout Orange County, including Lake Forest, San Juan Capistrano, Mission Viejo, Dana Point, Huntington Beach, Tustin, Irvine, and Yorba Linda. We also provide expert window cleaning services that can be performed during the same visit for an additional charge. If you've just had your windows cleaned, we'll squeegee them as a complimentary service included in your awning cleaning. We can provide any of our awning cleaning services between 5am and 7pm, Monday through Saturday, and on Sundays by appointment.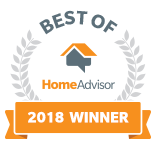 Reviews
Mufasa was very professional and did great work!!!! Most importantly he was positive and cared about his work being 100%! From now on I will be using his services for all of our locations! He preassured washed our awning and windows.... Highly recommended!!!
Contact Us