Window Washing, Awning Cleaning, Gutter Cleaning, and Pressure Washing for Huntington Beach, Costa Mesa, Irvine, and Surrounding Areas
Over a Decade of Experience
Family Owned and Operated
Interior & Exterior Home Cleaning Experts
Superior Attention to Detail
Highly Competitive Prices
Free Phone Estimates and Accurate Quotes
Premium Interior & Exterior Cleaning Services for Orange County Homes and Businesses
Shining Daily is Orange County's best choice for exceptional window washing, pressure washing, rain gutter cleaning, awning cleaning, and whole-home real estate cleaning. Our family-owned business has more than a decade of experience and is dedicated to providing superior cleaning services at highly affordable prices. Whether you need your sail shades cleaned in Fountain Valley, exterior walls power washed in Westminster, or windows cleaned throughout your home in Irvine, our crew has the expertise to complete the job to the highest of standards.
We offer a full range of cleaning services to homes and businesses in Costa Mesa, Newport Beach, Huntington Beach, Irvine, Fountain Valley, and surrounding areas:
Streak-free window washing, including window tracks, casements, seals, and screens.
Thorough gutter cleaning that clears out all leaves, twigs, dirt, and roof debris, unclogs downspouts, and accurately identifies problem areas.
Effective power washing for front entryways, patios, walkways, decorative flagstone and brickwork, driveways, exterior walls, stairs, garage doors, and more.
Meticulous awning cleaning for canvas, vinyl, fabric, and metal canopies, fixed and retractable awnings, patio covers, and sail shades, including all hardware, arms, and railings.
Detailed interior house cleaning for realtors and home sellers who want to prepare their homes for listing. This services includes cleaning walls, floors, and ceilings; revitalizing kitchen and bathroom sinks, cabinets, and tile; washing windows and shutters; organizing closets and garages; and more.
Exceptional Window Cleaning & Power Washing Services In and Near Costa Mesa, Newport Beach, Huntington Beach, Irvine, and Fountain Valley
At Shining Daily, customer satisfaction is our #1 priority. That's why we use the industry's best practices and advanced tools for every job, whether we are cleaning windows in Costa Mesa, power washing patios in Huntington Beach, or inspecting gutters in Santa Ana. Our fully-equipped truck is stocked with a complement of safe and effective cleansers and detergents that won't cause harm to your plants, home, or environment. In addition to a 24' ladder for accessing roofs and homes with high ceilings, we also equip our staff with safety harnesses, water-fed extendable pole systems with a variety of nozzles, and portable power washers. As part of our professional gutter cleaning service, we use a camera drone to accurately and safely inspect gutter corners and downspouts for damage, leaks, and clogged areas.
On-Time Service, Meticulous Clean-Up, Respectful Staff & Highly Competitive Prices
At Shining Daily, we understand that your time is valuable. That's why we make it a point to always show up on time, and will call ahead to notify you of unforeseen delays such as traffic accidents or other emergencies. Because we value our integrity, we are always upfront about our prices, and will never try to sell you services you don't need.
Once we have been contracted to perform the work you require, we will complete it as efficiently as possible while respecting your property and privacy. We always use protective booties when entering your house and protect your exterior surfaces, paint, and trim when using ladders or other equipment. After our job is done, we conduct a thorough clean-up of all work areas, ensuring that we leave no evidence of our presence besides sparkling windows, properly-flowing gutters, and brightened awnings.
Free Phone Estimates for Our Power Washing & Window Cleaning Services in Irvine, Costa Mesa, Santa Ana, Huntington Beach, Fountain Valley, Westminster, and Nearby Areas
Call us today to schedule an appointment with one of our knowledgeable staff, or to receive an accurate phone estimate. We are open Monday through Saturday 5am - 7pm, and Sundays by appointment.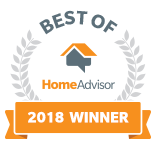 Reviews
I called Shining Daily to come clean our windows. Mufasa provided amazing service and at a great price. He was available to do the job the next day after I called. He took great care in cleaning all the windows, screens and doors. I hadn't cleaned my windows in a very long time, so they were quite dirty and he made sure they sparkled like new before leaving my home. I will definitely be calling Mufasa again. Thank you.
Contact Us
Service Area