Exceptional Window Washing, Awning Cleaning, Gutter Cleaning, and Power Washing in Dana Point, Aliso Viejo, Laguna Niguel & Surrounding Cities
10+ Years of Experience
All Jobs Owner Supervised
Exceptional Workmanship at Competitive Rates
Safe & Effective Cleaning Products
Dedicated to Exceeding Expectations
On-site Quotes and Phone Estimates
The Preferred Choice for Affordable, High-Quality Interior & Exterior House Cleaning Services
Shining Daily offers premium interior and exterior house cleaning services to South Orange County. Our services include window washing, awning cleaning, pressure washing, and gutter cleaning, as well as whole-home cleaning for realtors and sellers. We're a family-owned business with over a decade of experience serving the various home cleaning needs of residential and commercial clients throughout Mission Viejo, Aliso Viejo, Laguna Niguel, Dana Point, San Juan Capistrano, San Clemente, and surrounding areas. We keep our prices highly competitive and follow the industry's best practices to achieve the highest level of professional detailing for cleaning windows, gutters, awnings, and more.
Superior Attention to Detail and Personalized Customer Service
Shining Daily is more than a standard cleaning service. We strive to always exceed customer expectations by providing exceptional workmanship at affordable prices. Whether you need your patio cover cleaned in Mission Viejo, your exterior walls pressure washed in Newport Beach, or your windows washed in Dana Point, we have the skills and expertise to get the job done in accordance with your exact specifications, budget, and time table.
Window Washing Services for Mission Viejo, Aliso Viejo, Laguna Niguel, Dana Point, San Juan Capistrano, and San Clemente
When providing our window washing services, we thoroughly clean interior and exterior windows; carefully remove, brush, and replace window screens; clean window tracks, seals, and casements; and notify you of any chips, cracks, or broken seals. In order to achieve a crystal clear, streak-free finish every time, we use a proprietary window glass cleaning solution.
Awning, Patio Cover, Sail Shade, and Canopy Cleaning Services for South Orange County
We offer expert awning cleaning services throughout Mission Viejo, Aliso Viejo, Laguna Niguel, Dana Point, San Juan Capistrano, and San Clemente. We clean canvas, vinyl, fabric, and metal awnings (inclduing both fixed and retractable), sail shades, patio covers, and canopies. We first brush awnings to remove all traces of dirt and debris, then hand or power wash with detergent that will not cause fading or bleaching. We then clean all metal components, and thoroughly rinse to remove all traces of bird and bug waste.
Gutter Cleaning Services for Mission Viejo, Aliso Viejo, Laguna Niguel, Dana Point, San Juan Capistrano, and San Clemente
Our cost-effective gutter cleaning includes a thorough clean out your entire gutter system, using either a water-fed hose or portable power washer. We will also rinse off roof tiles and shingles, and test your gutters when we are done to ensure you have proper water flow through all downspouts. We use a camera drone to conduct detailed visual inspections of tight gutter corners, bends, and junctions.
Pressure Washing Services for Mission Viejo, Aliso Viejo, Laguna Niguel, Dana Point, San Juan Capistrano, and San Clemente
Power washing can immediately improve the appearance of your home's exterior. We can pressure wash multiple areas to remove grit, grime, and accumulated dirt, including:
Stone and concrete driveways, walkways, and porches
Wood and composite decks, garage door, and railings
Wood, metal, vinyl, and composite fencing
Front entryways, patios, stairs, porches, and exterior walls
Wood exteriors, decorative stone or masonry work
As part of our commitment to our clients, we always wear protective booties when entering your home, take special care not to damage your property when using ladders or equipment near your exterior walls, and only use cleaning agents guaranteed not to harm your house, plants, or landscaping.
We pride ourselves on our honesty and integrity, and offer free phone estimates, accurate on-site assessments, and expert advice on the most cost-effective methods to make your home or business shine.
Full Service Exterior & Interior House Cleaning Services For Realtors and House Sellers Throughout Laguna Niguel, Dana Point, Mission Viejo, San Juan Capistrano, and Nearby Areas
Shining Daily also offers comprehensive exterior and interior cleaning services to realtors and home sellers who want to get their properties show ready. Our real estate cleaning service includes cleaning floors, ceilings, tile, kitchen sinks and cabinets, bathrooms vanities and showers, windows, and shutters. We also provide organization services for cluttered closets, garages, and countertops.
If you have recently installed new windows, repaired your concrete patio, or had new flooring installed, give Shining Daily a call for our convenient construction clean-up services. We can assist you by cleaning construction dust and debris left by cement mixers and material deliveries, removing left-over pieces of mortar, brick fragments, and gravel, and effectively washing windows and exterior surfaces.
Sparkling Windows and Brighter Awnings for Laguna Beach, Lake Forest, Laguna Hills, and Surrounding Areas
Call Shining Daily today to receive a free phone estimate. Our exceptional cleaning services are available Monday through Saturday, 5am - 7pm, and Sunday by appointment. We serve all of South Orange County, including Mission Viejo, Dana Point, San Juan Capistrano, Newport Beach, Laguna Beach, Laguna Niguel, Laguna Hills, and nearby areas.
Shining Daily Aliso Viejo, Dana Point, Laguna Niguel, Mission Viejo, San Clemente, San Juan Capistrano - 92656, 92629, 92677, 92691, 92692, 92672, 92673, California (CA)
Area code (714, 949)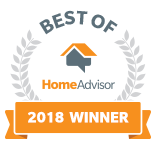 Reviews
I found Mufasa through HomeAdvisor. He was able to come out right away to give an estimate. His pricing was great, and he didn't try to convince me I needed more services than were necessary. When I mistakenly tried to pay him $100 over what he quoted me, he quickly corrected me - quite the honest person. He didn't dilly-dally, and left the place clean as a whistle. I would not hesitate to hire him again for my gutter/window needs, and plan on hiring him for pressure-washing in the near future. His pleasant personality and positive attitude is definitely a plus in my book.
Contact Us
Service Area